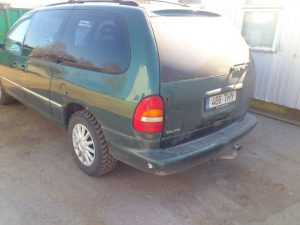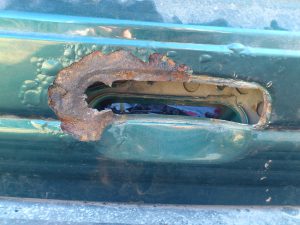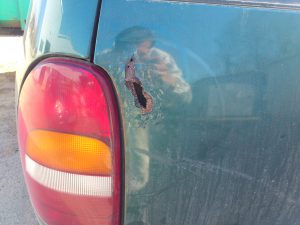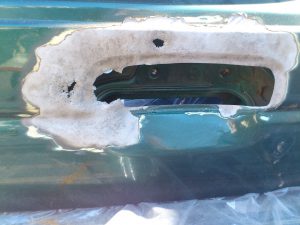 used abrasive material  К-00-04-16 . After supersonic sandblasting with Dymet holes were formed.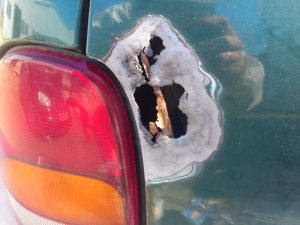 very big holes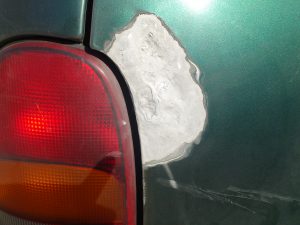 but for  Cold Spray technology there is nothing impossible. At first aluminum with zinc  А-20-11 . This powder material  closes any holes. Then deletes excess metal and we put a zinc layer Z-00-11.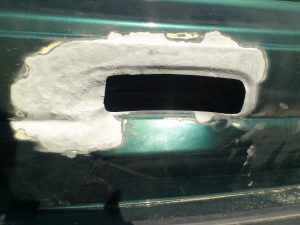 Then it is possible to apply acid soil for surfaces with zinc, then a hard putty, etc.