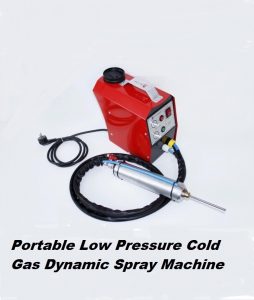 COLD  SPRAY TECHNOLOGY  IS APPLIED TO SPRAY VARIOUS METAL COATINGS ON THE BASE OF ALUMINUM, COPPER, ZINC, NICKEL, LEAD, TIN, BABBIT. DEPOSITION OF IRON, COBALT, VANADIUM AND SOME OTHER METALS IS ALSO POSSIBLE.
METAL COATINGS ARE USED FOR VARIOUS PURPOSES LIKE:
·         RESTORATION OF FORM AND SIZE OF METAL PARTS;
·         ELECTRIC CONTACT PADS DEPOSITION TO METAL, GLASS AND CERAMIC;
·         RESTORATION OF CASTING FLAWS AND MECHANICAL DEFECTS;
·         GAS- AND LIQUID-TIGHT SEALING (HERMETIC SEALING);
·         FRICTION PROTECTION (RESTORATION OF SLIDING BEARINGS);
·         CORROSION PROTECTION;
·         SEIZURE PROTECTION (ANTI-SEIZURE COATINGS);
·         SPARK PROTECTION (ANTI-SPARK COATINGS);
·         DECORATION.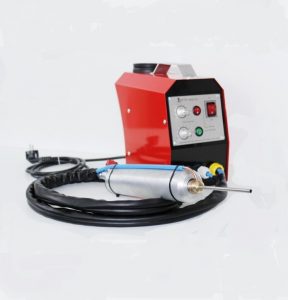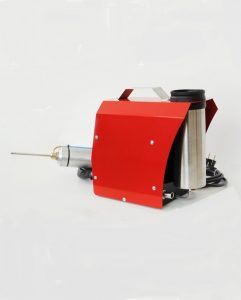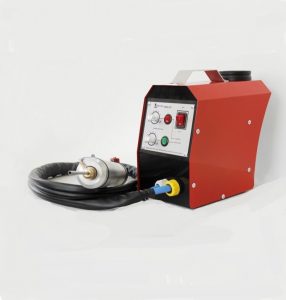 Power is 2.5 KW, the AC 220-240 Volts
The weight of the device is 8.5 kg, the weight of the sprayer is 1.8 kg.
Adjustment of temperature
Powder supply adjustment.
One powder feeder.
Guarantee 1 year
The seller is in the European Union.
At the first stage of work – cleaning of a surface with an abrasive of F80 grit, aluminum oxide. The abrasive is filled up in the powder feeder and the user begins cleaning of a surface. After completion of cleaning, the remains of an abrasive get enough sleep in a container.
At the second stage of work, in a container powder of metal or mix of powders of metals and abrasives is filled up. The user puts a layer of metal and does cleaning, he uses only to one equipment for two a stage in work.
Also fast training is very easy to work. But during the work it is necessary to use means of protection for eyes, hearing, temperature and breath.
Complete with the equipment together 10 kg of powder materials. At reasonable use of the equipment, it is possible to return costs of purchase of the equipment if it is correct to use these 10 kg of powder.
For soft cleaning of a surface it is possible to use soda bicarbonate for blasting soda